The nephew of one of the leaders of the Uprising in Sobibór is a guest of the Warsaw Ghetto Museum.
Professor Nikolas Kittrie, nephew of Leon Felhendler, came to Poland at the invitation of the Ministry of Culture and National Heritage. The purpose of the trip was to participate in the ceremonies commemorating the 75thanniversary of the rebellion in the German Nazi extermination camp in Sobibór.
Information about the April 1943 uprising in the Warsaw ghetto which proved that resistance is possible, was one of the impulses for the rebellion of Sobibor prisoners. During the anniversary celebrations Professor Kittrie emphatically and thrice appealed to never again allow crimes against humanity, the effect of the escalation of hatred.
During the meeting in Warsaw, in an interview with the director of the Warsaw Ghetto Museum Albert Stankowski, Professor Kittrie repeatedly emphasized how important the balance between the great powers is and how destructive the arms race is to maintain peace in the world. As a professor of comparative criminal law, he devotes a lot of publications to these issues and as an academic lecturer, he shares the idea of humanism with students around the world.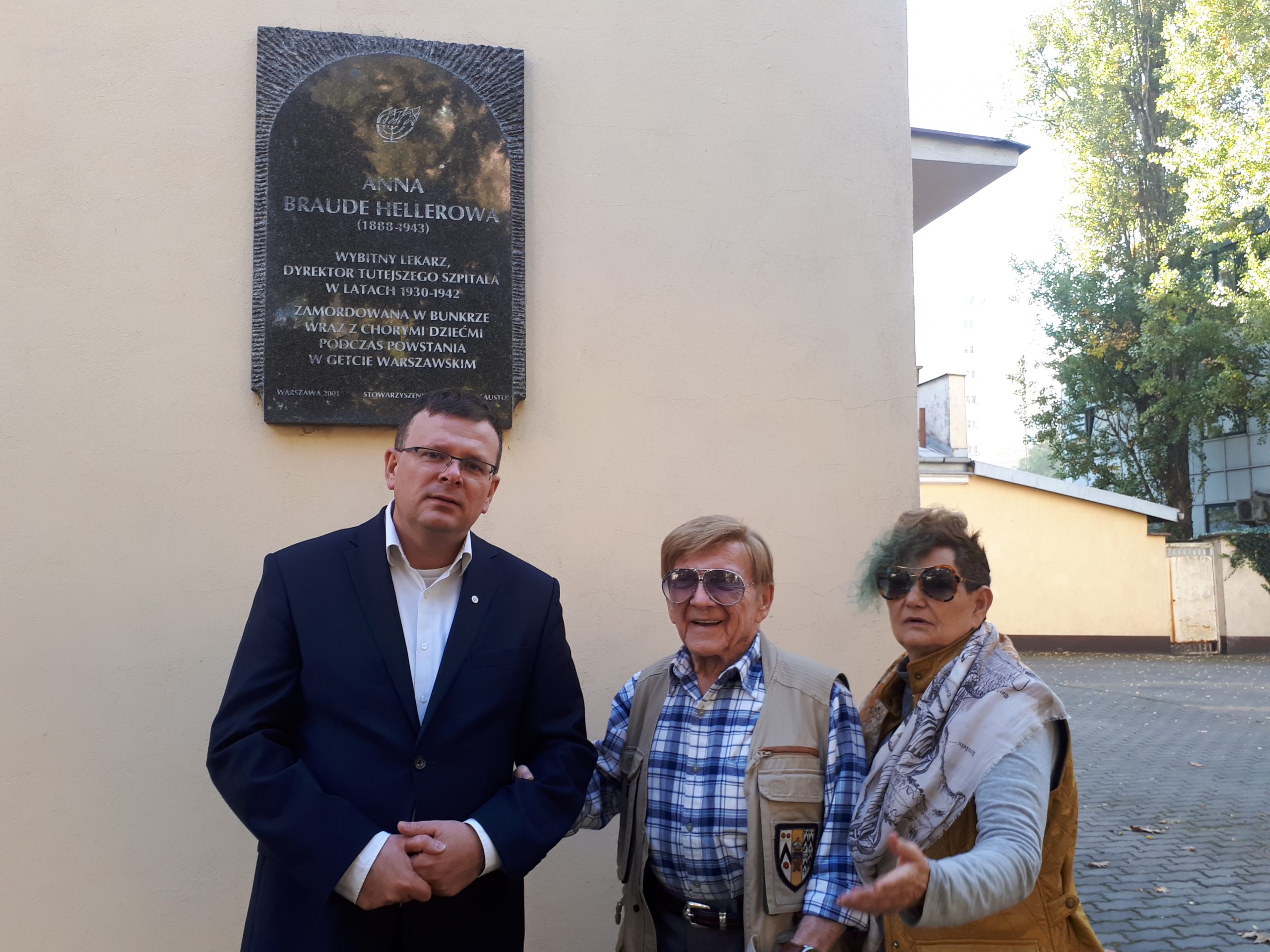 In Warsaw, Professor Kittrie visited the graves of two Jewish industrialists – Leopold Kronenberg and Jan Bloch, giving their actions as an example of the citizenship of the nineteenth century. The history of two Jewish Bersohn and Baumans families is another example of the humanistic attitude of Jewish industrialists. In 1878, they jointly funded hospital for children of all religions.
After 140 years from that event, the building will serve as the seat of the permanent exhibition of the Warsaw Ghetto Museum.