Mira Fuchrer (1920–8.05.1943)
member of the Jewish Combat Organization, heroine of the Warsaw Ghetto Uprising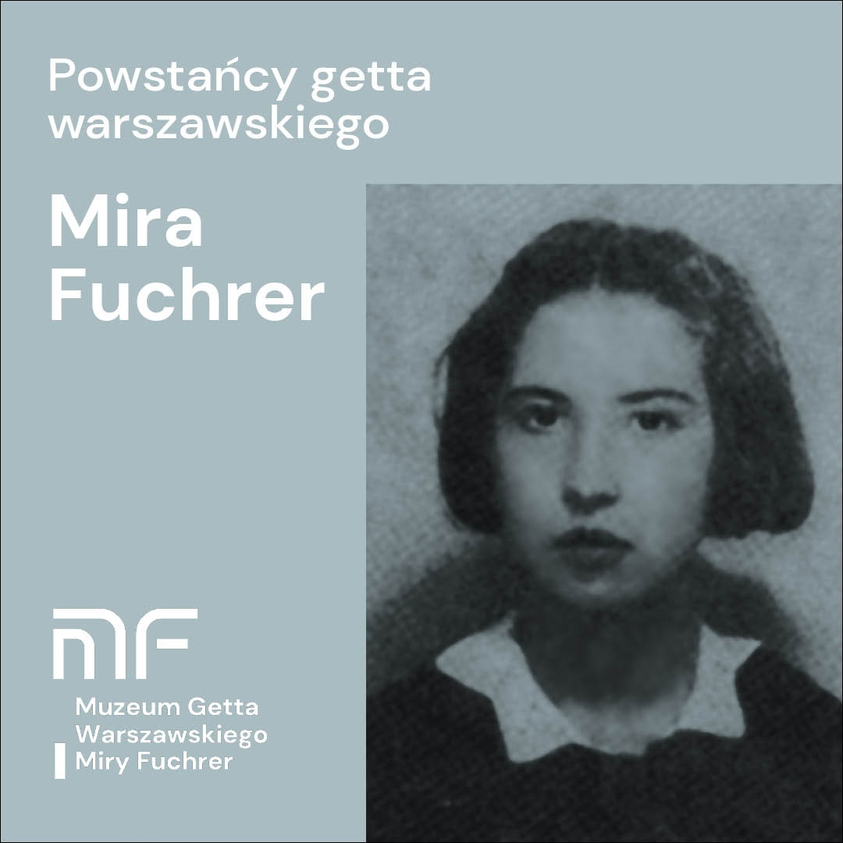 She was born in Warsaw. From an early age, she was a member and activist of the Zionist organization Hashomer Hatzair, where she probably met Mordechaj Anielewicz, who became her life partner.
Shortly after the outbreak of World War II, she and Anielewicz left for Vilnius, where they stayed until returning to Warsaw in January 1940. From November of the same year, they were in the Warsaw ghetto. There, Mira worked in a small tailoring cooperative together with Towa Frenkel and Rachel Zylberg. From the beginning, she was active in the Jewish Combat Organization as a command liaison. As part of this role, she also traveled to other ghettos in occupied Poland.
During the Warsaw Ghetto Uprising, Mira fought in the Central Ghetto together with Mordechaj Anielewicz. On May 8, 1943, in the bunker of the uprising headquarters at 18 Miła Street, she committed suicide along with other fighters there.
By the decision of President Bolesław Bierut, on April 19, 1948, she was awarded the Silver Cross of the Military Order of Virtuti Militari. Her name appears on the commemorative obelisk erected in 2006 at the foot of the Anielewicz Mound, along with the names of 50 other insurgents whose identity has been identified.
translated by Adam Grossman