An educational stroll with students
The Warsaw Ghetto Museum initiated the 2019/2020 school year on 11 September with an educational stroll around the former Warsaw ghetto.
The Warsaw Ghetto Museum was invited by A. Fredro High School, located at 7 Miła Street – exactly opposite the bunker in which the Warsaw Ghetto Uprising fighters died in May 1943. The stroll was led by Jagna Kofta from the WGM's Educational Department.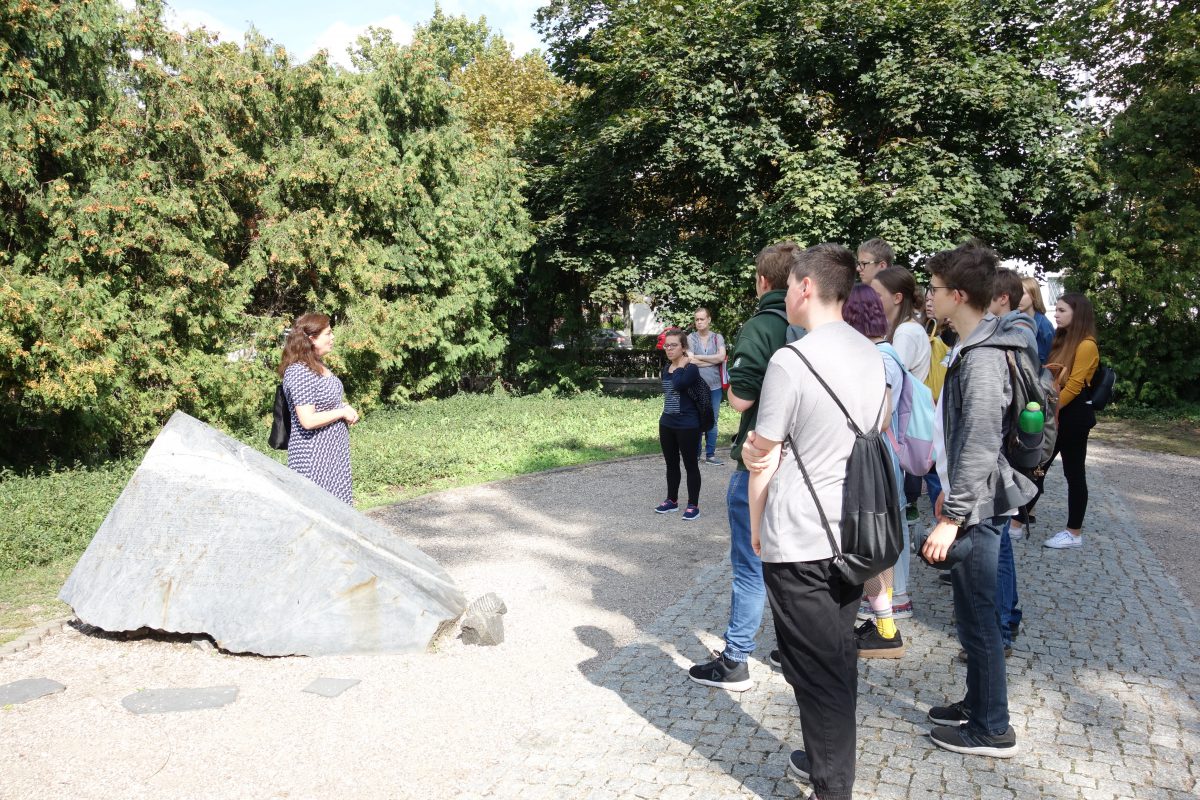 We are waiting for next invitations, particularly from schools located within the borders of the former ghetto. Even a short, 45-minute stroll will enable the students to understand the significance of this special place on the map of Warsaw.
Dr Halina Postek