Teodozja Goliborska-Gołąb (19.10.1899–04.06.1992)
physician, laboratory director at the Bersohn and Bauman Hospital, member of the Jewish Combat Organization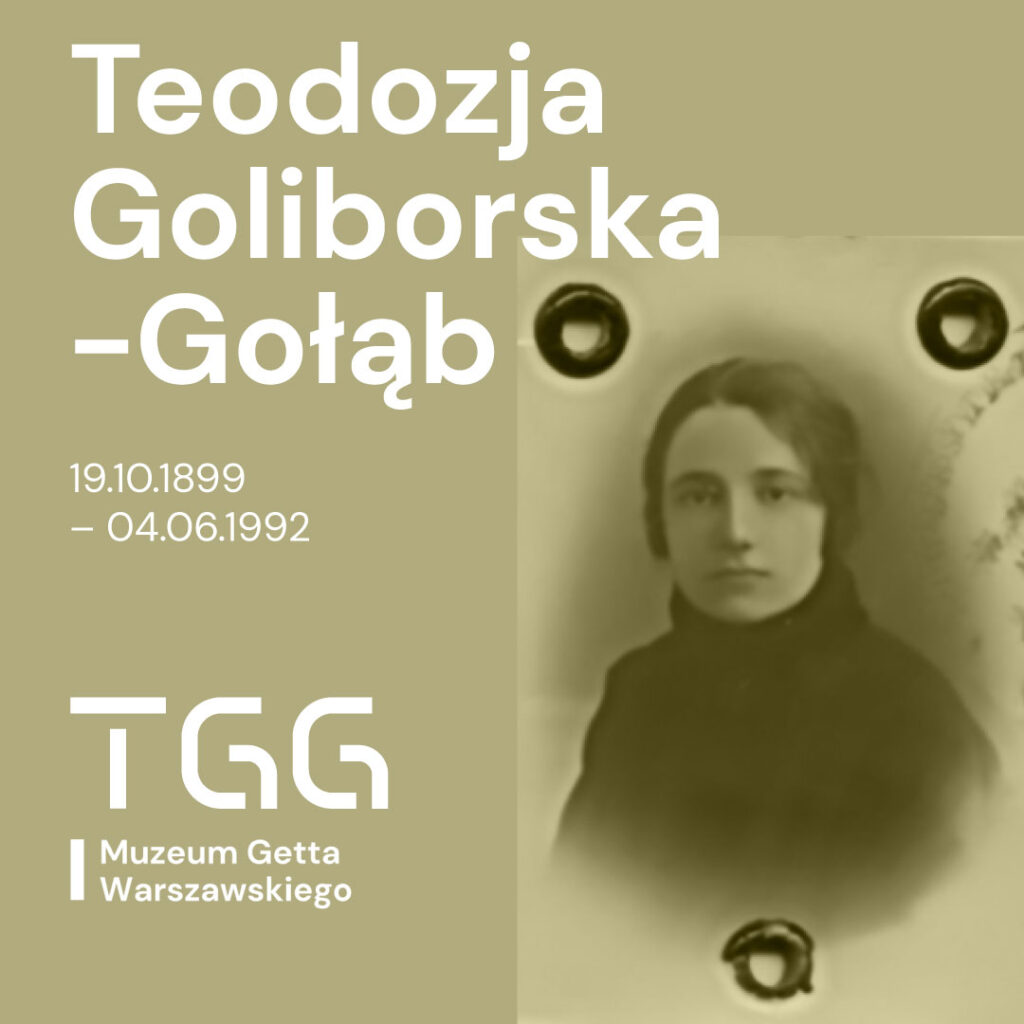 Before the war Teodozja Goliborska ran a private medical laboratory on ul. Kredytowa, where she also lived. After the outbreak of the World War II she was transferred to the Warsaw Ghetto, where she ran the laboratory in the Bersohn and Bauman Hospital. From February 1942 she worked in a team of doctors investigating starvation disease in the Warsaw Ghetto. She was engaged in the study of the metabolism of resting matter in starving people and the morphological picture of the blood in starving children. She was one of only a few co-authors of publications on hunger disease, who managed to survive the war. In mid-1942, she managed to escape from the ghetto and hide on the so-called Aryan side.
Goliborska-Gołąb was a member of the ŻOB and actively participated in the resistance movement. Among other things, she rescued the head of the Jewish department at the Home Army headquarters, Henryk Woliński, aka "Wacław", in her apartment were kept, among other things, funds for the activities of the Home Army.
After the fall of the Warsaw Uprising, she hid with other members of the ŻOB in a bunker in Żoliborz, from which she was evacuated in November 1944 by a team organized by the staff of the Polish Red Cross hospital in Boernerów. After the end of the war, she emigrated to Australia and settled in Melbourne, where she continued her medical practice. She died there on 4 June 1992 and was buried.