Roman Rozental (18.10.1897–08.1943)
painter, member of the Gropu of Seven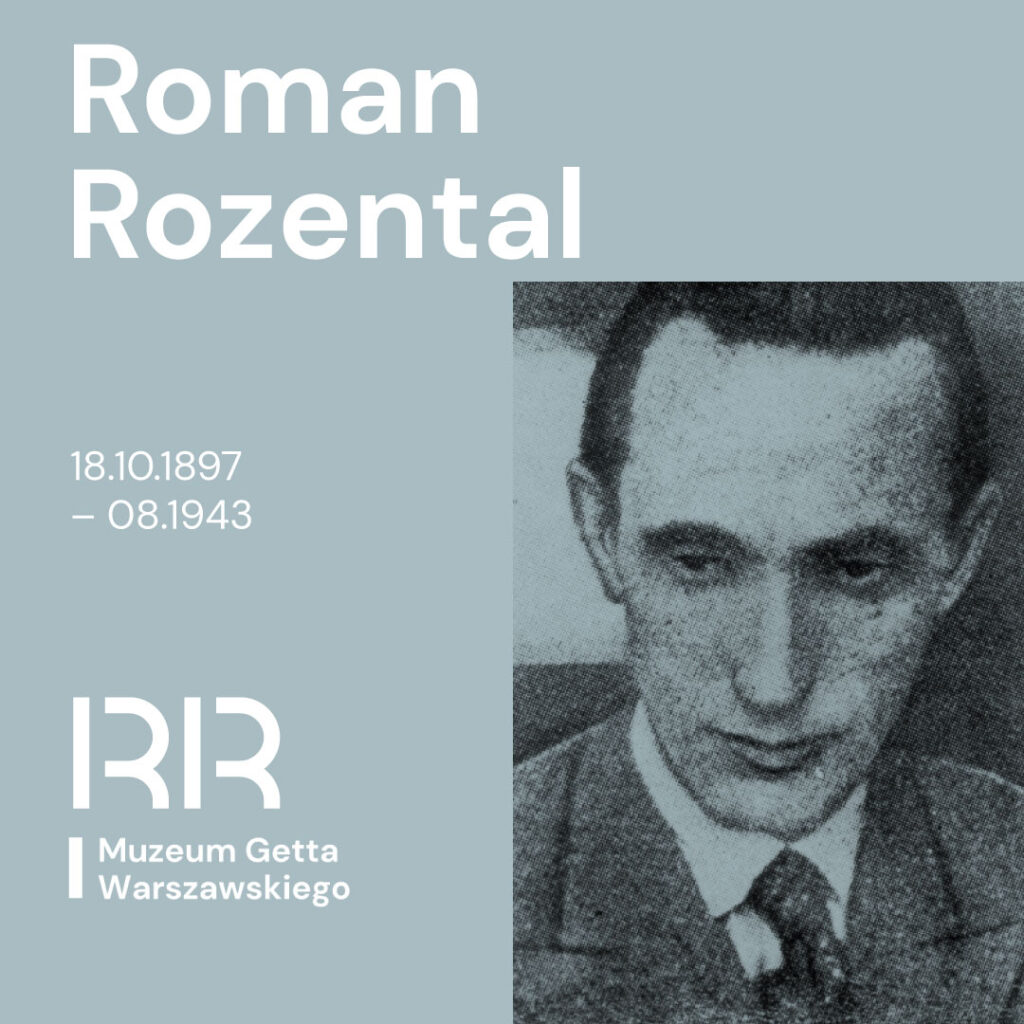 Rozental was born in Łódź, where he attended the Jerzy Leman drawing school and a philological gymnasium. In 1915 he began studying at the College of Fine Arts in Warsaw, from where he moved to Vienna after a year to the local Academy of Fine Arts and School of Artistic Crafts. In 1919-1920 he served in the Polish army and took part in the Polish-Bolshevik War.
Rozental began his career in Łódź and with the Start group of artists, of which he was one of the founders. He was a member of the Association of Artists and Promoters of Fine Arts in Łódź. He also had several solo exhibitions in his hometown. However, he was engaged not only in painting, but also in theater directing (he was one of the directors of the Theater Studio in Łódź) and music.
After his marriage to the famous pianist Stefania Feltens, he moved to Warsaw. In the capital he joined the Group of Seven in Warsaw; he was secretary of the Association of Jewish Artists in Poland and gave drawing lessons in the studio there. In 1929-1933 he stayed in France and participated, among other things, in the exhibition of Polish painting in Nice (1932). Rozental's works are dominated by landscapes, mainly in watercolor, as well as still lifes and portraits with Post-Impressionist features.
During the war he was in the Warsaw Ghetto, where in May 1942, on the occasion of the 20th anniversary of his artistic activity, an exhibition of his works was held at Orla 6 St. He worked in the grindstone factory of Abraham Ostrzega and died, like almost all his co-workers, probably in the Treblinka extermination camp.