Natalia Zylberlast-Zand (28.03.1883–09.1942)
a neurologist and psychiatrist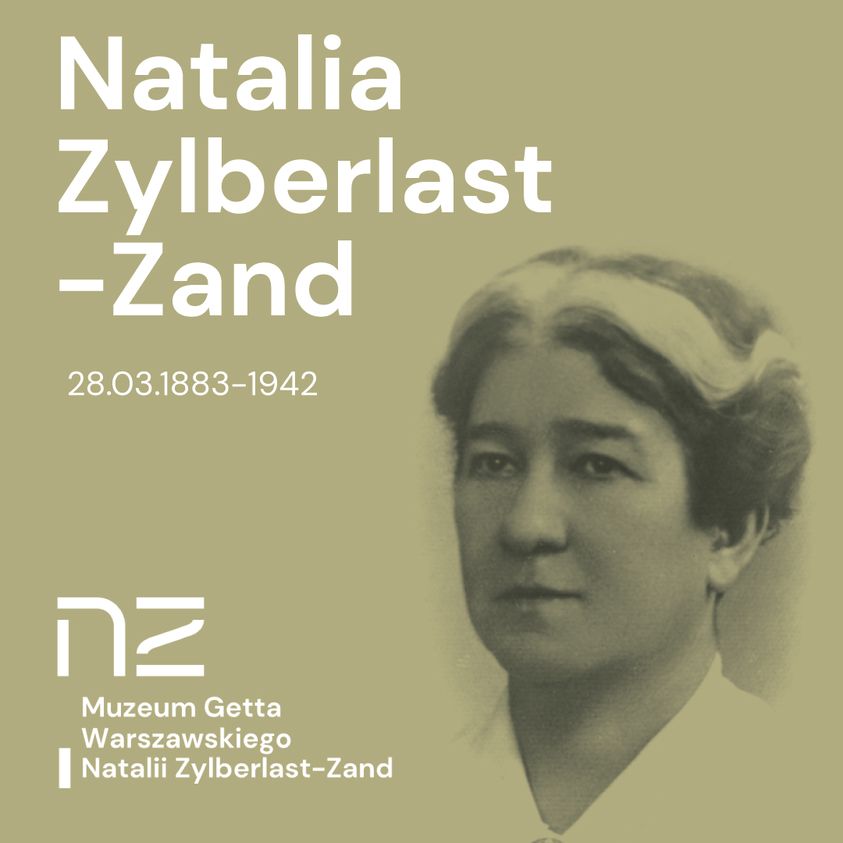 Zylberlast-Zand was born in Warsaw. In 1883, she graduated from a girls' gymnasium, and then began her medical studies at the University of Geneva, obtaining a medical diploma in 1907. In the same year, she also passed the state examination at Kharkiv University. From the beginning of her medical career, she was associated with the neurological ward at the Jewish Hospital in Czyste, headed by Edward Flatau. She belonged to the Polish Psychiatric Association, and in 1925 she was also one of the founders of the Association of Polish Doctors.
She was the author of about 100 works in Polish, French and German, including a monograph on the choroid plexus. She also devoted herself to her passion – writing. The result was the novel 'New Legend', published under the pseudonym Maria Quieta.
During World War II, she was in the Warsaw Ghetto, where she continued her work as a doctor and ran the clinic at 32 Elektoralna Street. She also cooperated with Janusz Korczak in the Main House of Refuge, commonly known as the 'house of foundlings' at 39 Dzielna Street. She was then taken to Pawiak, where she probably died. According to other accounts, she was murdered on the 'Aryan' side.
translated by Adam Grossman