Michał Rozenfeld (1916–02.09.1943)
member of the Jewish Combat Organization, hero of the Warsaw Ghetto Uprising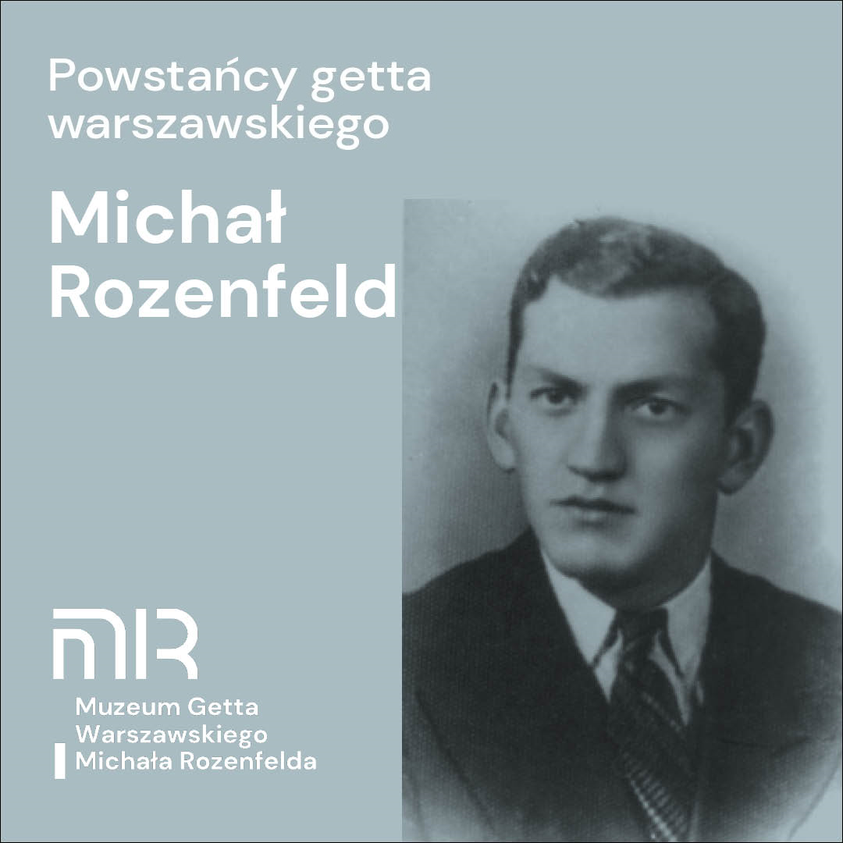 Before the war, Rozenfeld studied psychology at the University of Warsaw, and was also a teacher at the Centos boarding school. After the outbreak of World War II, he was active in Lviv. In 1942, he found himself in the Warsaw ghetto, where he joined the resistance movement. He joined the Jewish Combat Organization, on whose staff he represented the Polish Workers' Party. On May 8, 1943, he was in the bunker at 18 Miła Street, from where he managed to get out. Two days later, along with a group of Jewish fighters, he made his way through the sewers to Prosta Street.
After the fall of the uprising, he took refuge in the woods near Wyszków, where he fought in a unit of the People's Guard. Together with his comrades in arms, he was handed over to the Germans by a forester from Krawcowizna. Twelve partisans were killed, including Rozenfeld. In 1945, for his courage, he was posthumously awarded the Silver Cross of the Order of Virtuti Militari.
After the war, his body was placed in a mass insurgent grave at the Jewish cemetery at Okopowa Street in Warsaw.
translated by Adam Grossman