Leo Belmont (08.03.1865–19.10.1941)
essayist, poet, prose writer, expert and translator of French and Russian literature, co-founder of the Polish Esperantist Association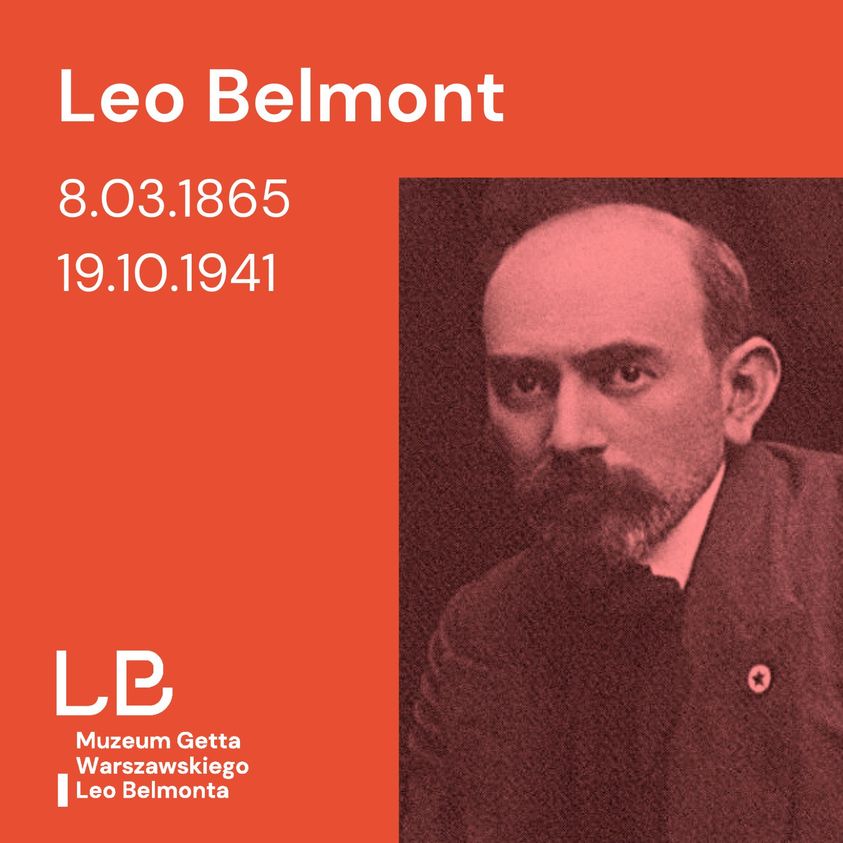 Born as Leopold Blumenthal, Belmont was a graduate of the Legal Department of the Russian University of Warsaw before, in 1892, passing the legal bar in St. Petersburgh. Both during his stay in Russia until 1904 and in Warsaw, he continued his literary and legal activities. His activities included acting as legal adviser to the Association of Polish Stage Artists and to the ZAiKS Authors' Association.
Belmont is known as a promoter of Esperanto and an author of film scripts, as well as psychological and social novels, satirical poems, literary sketches and biographies. His first novel, 'In a Nervous Age', was published in 1888. In the years 1907-1913, he edited the magazine 'Free Word', where he published his own critical literary works, including about Tolstoy. He also had a wealth of translation achievements – he translated Russian, German, French, English and Scandinavian literature.
Despite being baptised as an adult, he was imprisoned in the Warsaw ghetto, where he died a natural death. His grave is located in the Evangelical-Augsburg cemetery at Młynarska Street.
translated by Adam Grossman