Kalonimus Kalman Szapiro (20.05.1889–03.11.1943)
tzaddik, rabbi of Piaseczno, one of the rabbis of the Warsaw ghetto, innovative educator, expert and commentator on the Torah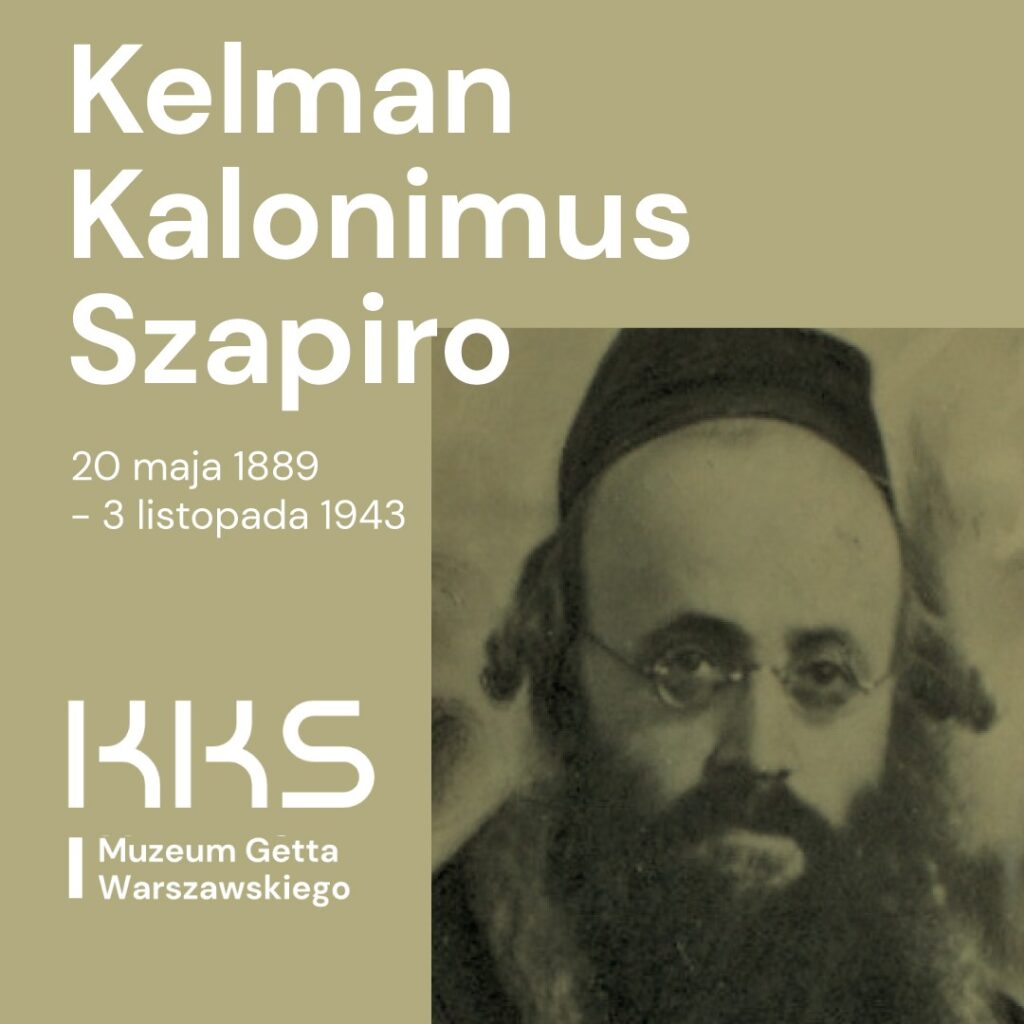 Szapiro was born on May 20, 1889, most likely in Grodzisk Mazowiecki. He was the son of Elimelech from Grodzisk, the spiritual leader of the local Hasidim. He was a student of Rabbi Jerachmiel Mosze Hofsztejn from Kozienice. In 1913, he was elected rabbi in Piaseczno.After the outbreak of World War I, he moved to Warsaw, where in 1923 he founded one of the largest Talmudic schools for unmarried students – the Hasidic Daas Moshe.
At the outbreak of World War II he was in Piaseczno, but not wanting to leave his students, he returned to Warsaw. He lived in a tenement house at Dzielna 5 St. After November 16, 1940, the rabbi's house became part of the ghetto. It very quickly started absorbing refugees as well as became a place of study and prayer. The rabbi gave comments on the Torah every week, trying to cheer up the audience. There was also a kosher kitchen for the starving.
In the spring of 1943, he was deported to the camp in Trawniki. Jewish organizations made efforts to free him, but the rabbi did not take the chance to save him – he and his companions swore that they would not separate under any circumstances. Rabbi Kalonimus Kalman Szapiro was shot together with other prisoners at the beginning of November – most likely the 3rd – during operation "Ernterfest" ("Harvest Festival").
translated by Adam Grossman