Eliasz (Eliahu) Gutkowski (01.06.1900–1943)
social and political activist, historian, teacher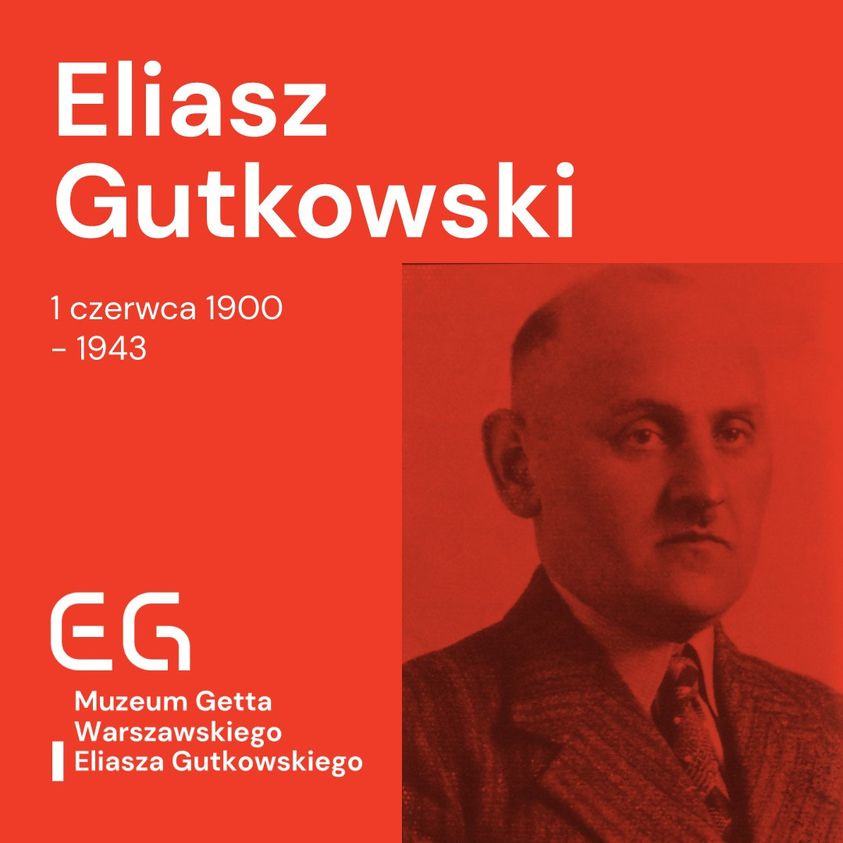 Gutkowski was born in 1900 in Kalwaria, Lithuania, the son of Rabbi Yankiel (Yaakov) and Sara-Lea nee Witenberg. At Wolna Wszechnica Polska, he obtained a master's degree in philosophy in the field of history, taught in city schools in Łódź, and was active in Jewish charity organizations and in the Zionist party Poale Zion-Prawica [Right-Wing].
In 1939, the Gutkowski family – Eliasz, his wife Luba and their one-year-old son Gabriel – ended up in Warsaw as refugees. In the ghetto, they lived at ul. Muranowska 7/9 m. 5, then at ul. Nowolipki 31. Gutkowski worked in the Jewish Social Self-Help, became one of Emanuel Ringelblum's closest associates and the second secretary of the Oneg Shabbat group after Hersz Wasser. In addition, he continued to work for the underground press of the Poalei Zion-Prawica party whilst teaching Jewish history in the underground gymnasium of the Dror organization.
He noted reports of refugees, displaced persons and former prisoners of labor camps, copied and sorted manuscripts, prepared (together with Wasser) weekly newsletters for the Jewish and Polish underground press. He collected information about pogroms committed by the Germans in Lviv and the Lublin region. At the beginning of September, the Germans deported Gutkowski to the death camp in Treblinka, but he managed to escape from the transport and returned to Warsaw. In November 1942, together with Ringelblum and Wasser, he wrote another report on the 'Great Liquidation Action' and the Treblinka extermination camp. He died in 1943 with his family, probably during the Warsaw Ghetto Uprising.
translated by Adam Grossman