We offer a series of educational multimedia presentations, dealing with various topics related to the Warsaw Ghetto. Teachers can use them during the classes.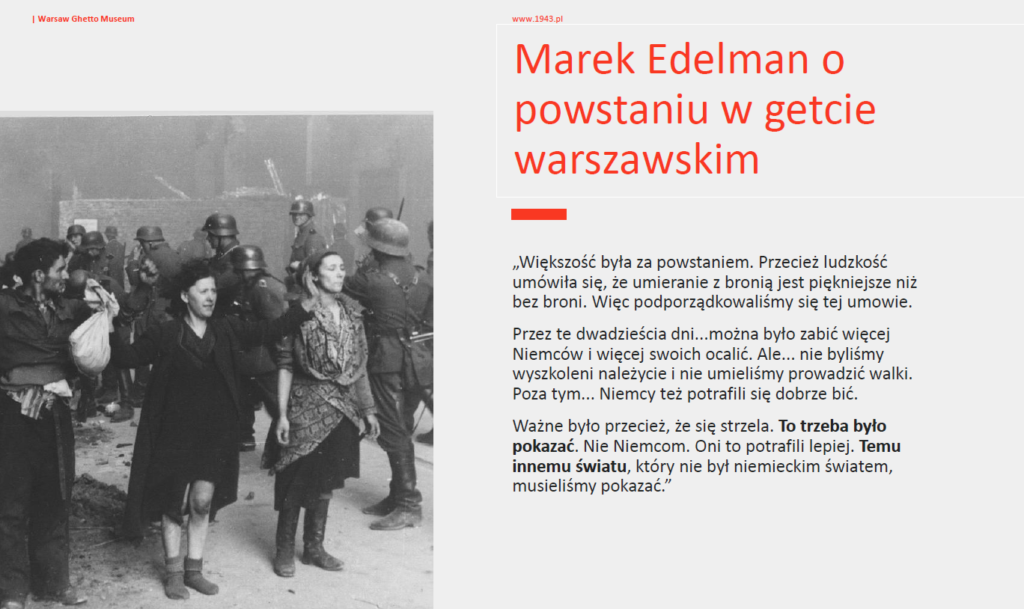 link
The past year and a half has brought difficulties for schools and educational institutions, including the Warsaw Ghetto Museum, to carry out the activities for which they were established.

We hope that despite these difficulties, lessons about the Warsaw Ghetto and the Holocaust in general can be conducted – if not by the staff of the WGM's Education Department, then by teachers.

We encourage you to use the presentations on our website in teaching about the Holocaust (history, Polish literature).We will gradually expand the presentation resources.

We are still open for classes both offline and online – please sign up!