Dawid Wdowiński (25.02.1895–1970)
a neurologist and psychiatrist, member of the Ha-Tzohar organization, co-founder of the Jewish Military Union, hero of the Warsaw Ghetto Uprising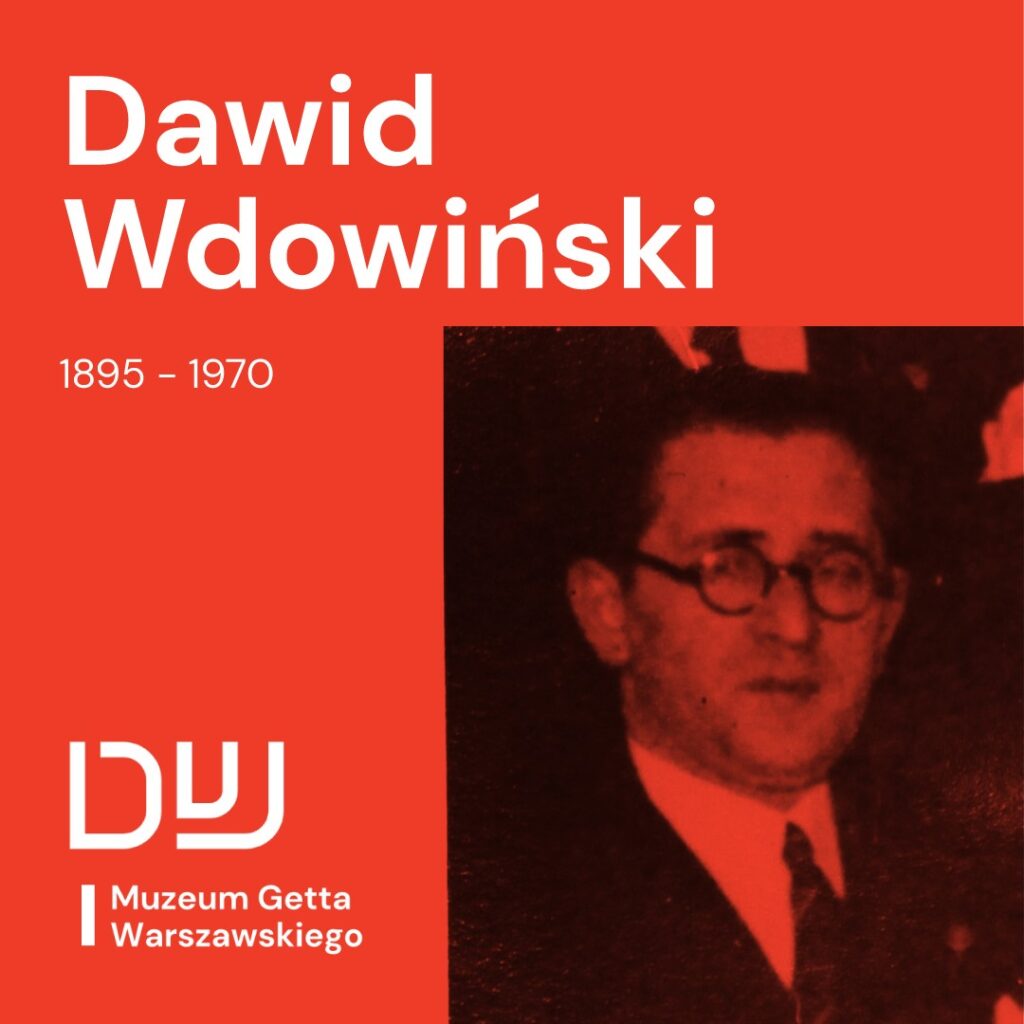 Dawid Wdowiński was born on February 25, 1895 in Będzin. He studied in Vienna, Brno and Warsaw, earning a degree in neurology and psychiatry. He practiced in Warsaw, and at the same time was active in the Polish Zionist Party of the Revisionist Organization, of which he became president.
During World War II, he found himself in the Warsaw Ghetto, where he became an active member of the emerging underground. He was one of the initiators of the creation of the Jewish Military Union and probably its last commander in the ghetto uprising. He survived the war as one of the few members of this formation. After the fall of the uprising, Wdowiński ended up in various concentration camps. After the war, he emigrated to Israel, and then to the USA. In 1961, he was a witness at the trial of Adolf Eichman in Jerusalem.
Dawid Wdowiński died in 1970. During his visit to Israel, he suffered a fatal heart attack during the ghetto uprising anniversary ceremony organized by the Jabotinsky Institute in Tel Aviv.
translated by Adam Grossman